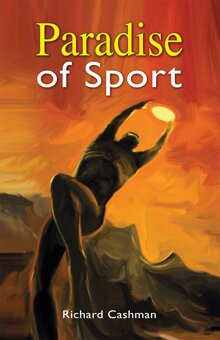 Paradise of Sport
A History of Australian Sport

Richard Cashman
Paperback
240 pages
ISBN: 978-1-876718-08-4
Published: 15 February 2010
$36.95

Order this book.

You can also purchase this book in .pdf format through secure PayPal.
First published in 1995 and reprinted in 1998, 2000, 2002, 2004, 2006 and 2009, Paradise of Sport, is now republished in an updated and revised form with two new chapters:
Chapter 12, The Australian sports system from the 1970s, explores:
• changes in the Australian sports system from the Whitlam years to the 2009 Crawford Report:
• the privatisation of some Australian sports.
Chapter 13, Australian sport in a global era, examines
• positive and negative impacts of globalisation;
• new global relationships and competitions.
Richard Cashman is an Adjunct Professor at the University of Technology, Sydney and has published extensively on Australian sporting history in general and cricket in particular. He is the President of the Australian Society for Sports History and a former editor of its journal Sporting Traditions.